And said, this is Wanda again, she was the one at the pharmacy working on that prescription that we had been trying to get since Dec. 2nd. Apparently the number I had called to find out WHAT IS GOING ON, was a good number. So I then called the doctor's office and gave them the number. They sent in the approval and all is well. Pharmacy called me to say I could pick it up, and they were reimbursing me for the first box I paid cash for. So all is well again. LOL

I also had crocheted a little gift for a friend of mine. Don't have any photo yet of her wearing the shawl, but she laid it across her sofa, and her little doggie likes it. She'll have to share it with her pet in the evenings when it's cool. Here is a photo.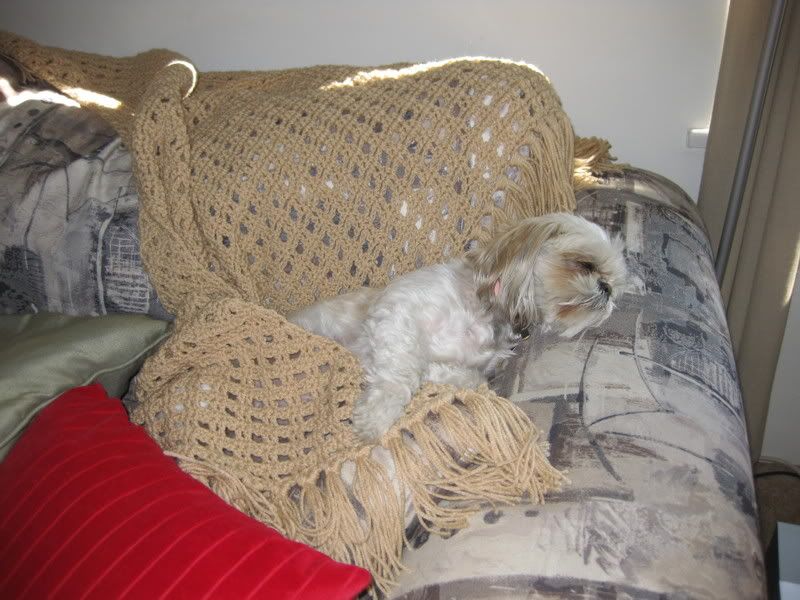 Here's hoping everyone has a fantastic week-end.