Received from a dear friend Merle Thank you so much, I do appreciate it.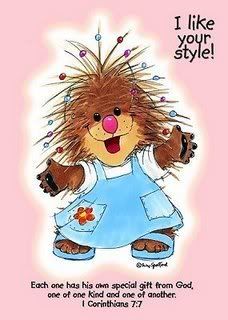 Remember, anyone that visits my blog and would like to use the award for themself or send on to someone else, please feel free to do so. I am passing this on to the following people:
1. Pat at
Remembrances of An Arkansas Stamper
2. Betsy at
My Five Men
3. Denise at
An English Girl Rambles"
4. Margaret at
Old Digger
5. Helen at
A little of this -n- that
6. Brenda at
Days of My Life
I hope you all enjoy the award called "I Like Your Style", you an pass it on, or keep it for yourself, which ever you prefer.