By Granny On The Web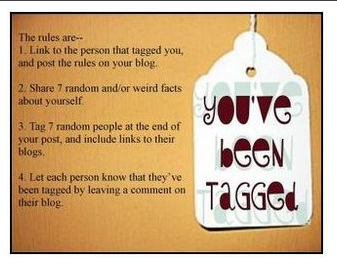 I have been tagged by Granny to write seven quirky things about myself. Me quirky??
1. I want the toilet paper hung a certain way on the roller.
2. I love to wear lavender colored clothing.
3. I think I always have to have some sort of an angel pin on my clothing.
4. I sleep in a recliner and want the patio door curtain open wide so I can see out side at night.
5. I love to put on my night clothes as soon as the dinner/supper dishes are done.
6. I like to sleep with socks on even in the summer.
7. I like to check my e-mail as soon as I turn on my computer.
I was suppose to pick seven people to send this to and link them here. I have so many I would like to send to, and I know some don't care to do this, so I am leaving the tag above, so anyone that wishes to copy it may do so. If you copy and use, and want me to link this to you, let me know and I will do so. Thank you Granny On The Web, I don't know your name, or perhaps I missed it someplace.