Happy Birthday Old Man Lincoln

When we had blogs at EFX Abe called his Old Man Lincoln and I called mine Old Lady Lincoln I keep the name when I came to Blogspot. Abe didn't, so if you would like to wish him a Happy Birthday please go here and leave him a message. Hard to believe, we have been together 54 of his 75 years. Here's just a few photos, we have way too many to post, but you can see how he changed from toddler to a young man.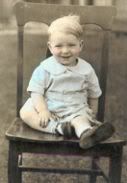 Happy Birthday, still love you after all these years.