Hope you had a great day
Today March 5th. is our youngest Granddaughter's birthday. She turned 9 at 6:50pm. Since her Mother had class tonight and an exam, her two aunties came over for supper. We had cheese pizza, potato chips, soda and brownies. I also made some salads for Abe, Becky and Margaret. Then Audrey opened the gift her Aunties brought for her. a Hannah Montana Guitar that you plug into a TV. She really likes it and had fun all evening playing with it. Both Becky and Audrey would compete against each other to see who would get the best score. We're actually celebrating her birthday on Sunday the 8th. along with her Aunt Becky who has a birthday on the 7th. Here is the latest photo of Audrey trying on a dress she picked out for her Easter dress.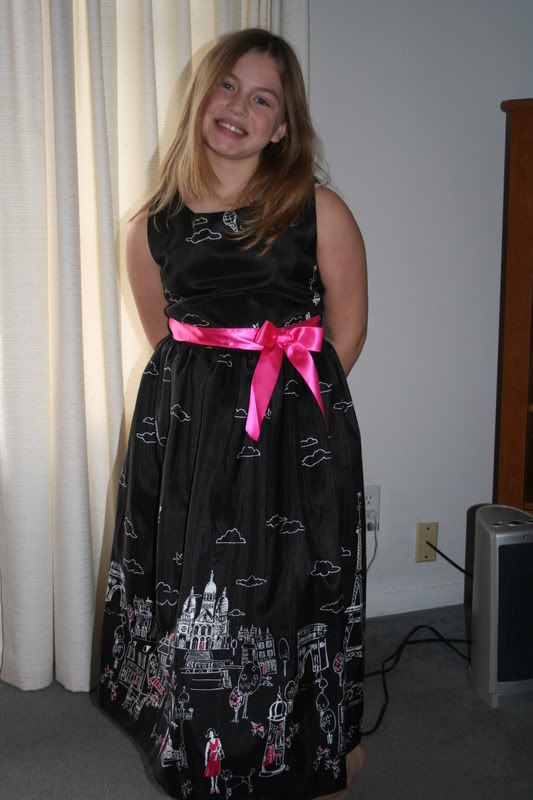 She also took chocolate cupcakes with birthday napkins for her classmates and teacher to celebrate her birthday.